Steve Saleen Signs Our 2006 Ford GT!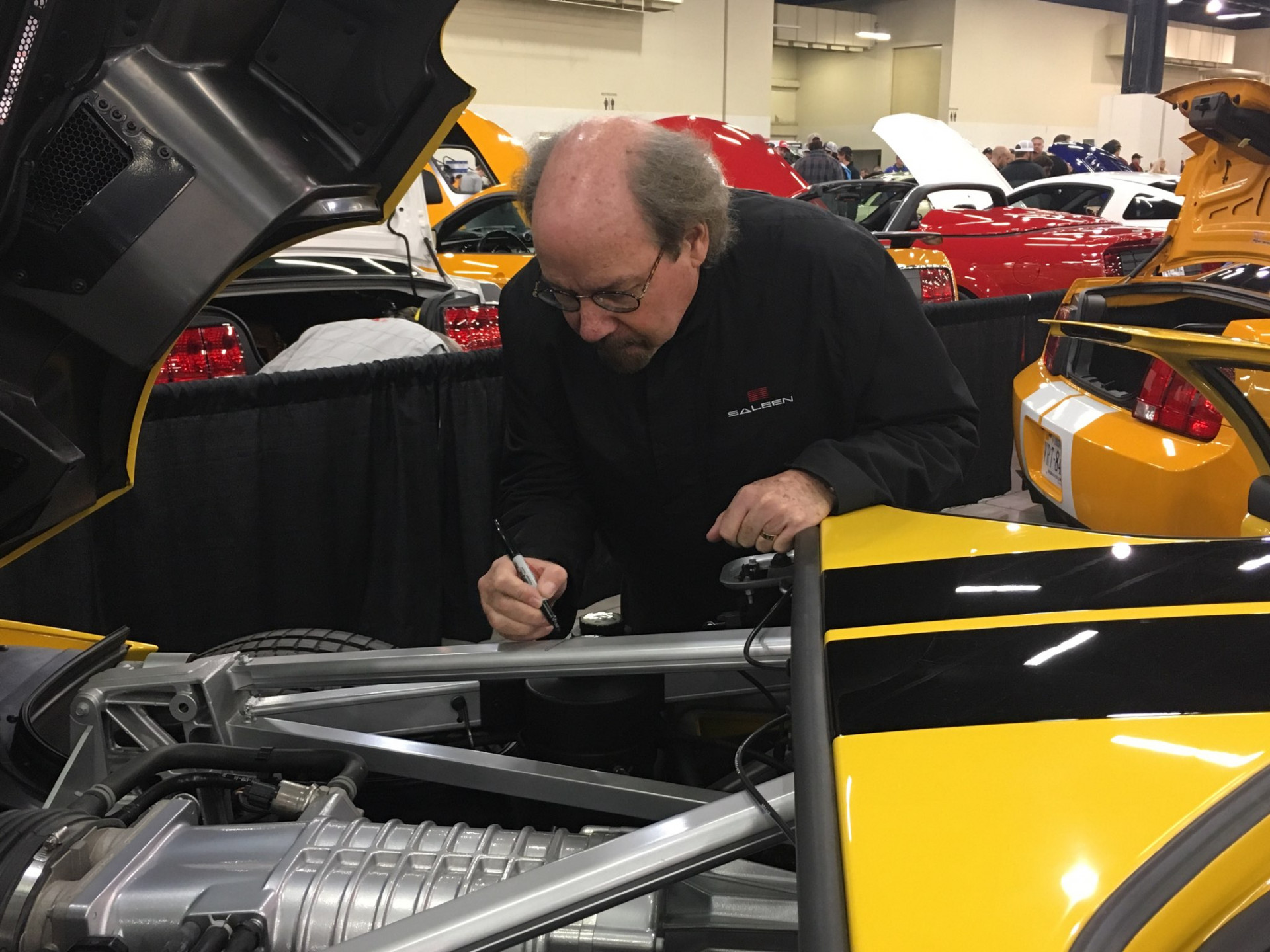 The 2006 Ford GT, a supercar built by the Ford Motor Company that spanned a production of 2004-2006 and stood as "the pace car for an entire company." Ford developed this generation of the Ford GT in a joint effort with the team of Steve Saleen who's group handled the paint and assembly of the vehicles at his Troy, Michigan facility before they went to the SVT building at Ford's facility in Wixom, Michigan to have the driveline and interior completed. Steve Saleen was selected for handling the paint and assembly for several reasons including already having a successful track record with Ford going back to the 80s with his own versions of several Ford vehicles, most notable out of these would be his work with the Ford Mustang. The biggest contributing factor that had Ford bring Saleen into the development of the vehicle as well was the success of Saleen's supercar, S7 which has won at every major racetrack in the world. Combining the success of Steve Saleen and the incredible history of the Ford GT led to the production of the Ford Motor Company's greatest supercar to date until the release of the newest Ford GT in 2016.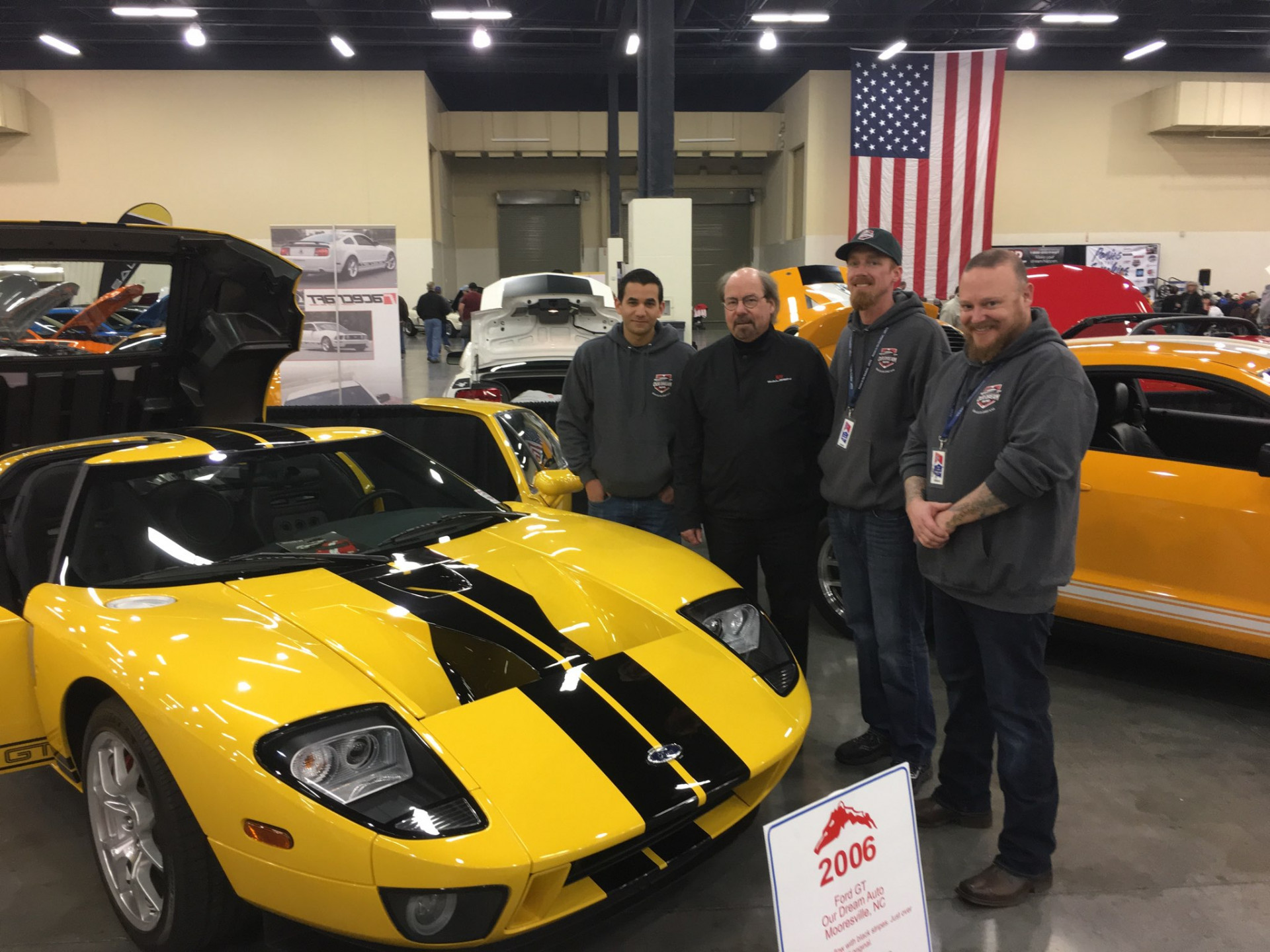 For the 2005 and 2006 model years that the Ford GT was sold the vehicle came with an all-aluminum and hand-built supercharged 5.4L V8 that produced 550 HP and 500 ft-lb Torque with a total of 2011 vehicles built for the 2006 model year. The specific Ford GT owned by Our Dream Auto Restorations is number 1265 of that 2011 built. Of the 2011 built it is number 46 of only 75 manufactured in the Speed Yellow paint code. Of those 75 only 69 of them had the full exterior stripe package and only 31 of them had red brake calipers. Assembly of this Ford GT was completed on May 18, 2006. At Ponies in the Smokies in Sevierville, Tennessee in March of 2018 our Ford GT was signed by Steve Saleen himself and the event itself paid tribute to Steve Saleen with a special display of Saleen edition vehicles.
Below: Pictues of Steve Saleen's facility during Ford GT production are from the Team Saleen website (http://teamsaleen.com/index.php?/gallery/image/188...).